Be part of our journey towards cleaner water and a healthier planet.
Are you looking for an exciting, rewarding career opportunity?
Join our fast-growing Cleantech company at the forefront of PFAS destruction technology. At Onvector, we're seeking passionate and dedicated individuals with expertise in PFAS remediation and a drive to make a significant impact on environmental sustainability.
As a member of the Onvector team, you'll play a key role in revolutionizing PFAS destruction and remediation, helping develop state-of-the art plasma vortex technology to shape the future of PFAS remediation. You'll help lead the way to a cleaner environment.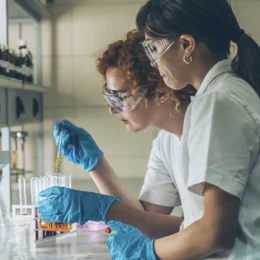 If you are ready to embark on an exhilarating career journey where you'll make a tangible difference in the world, we invite you along on our journey transforming the landscape of PFAS destruction. Help us make the world safe from these "forever" chemicals. Take the next step in your career by joining our team to shape a sustainable future at Onvector.